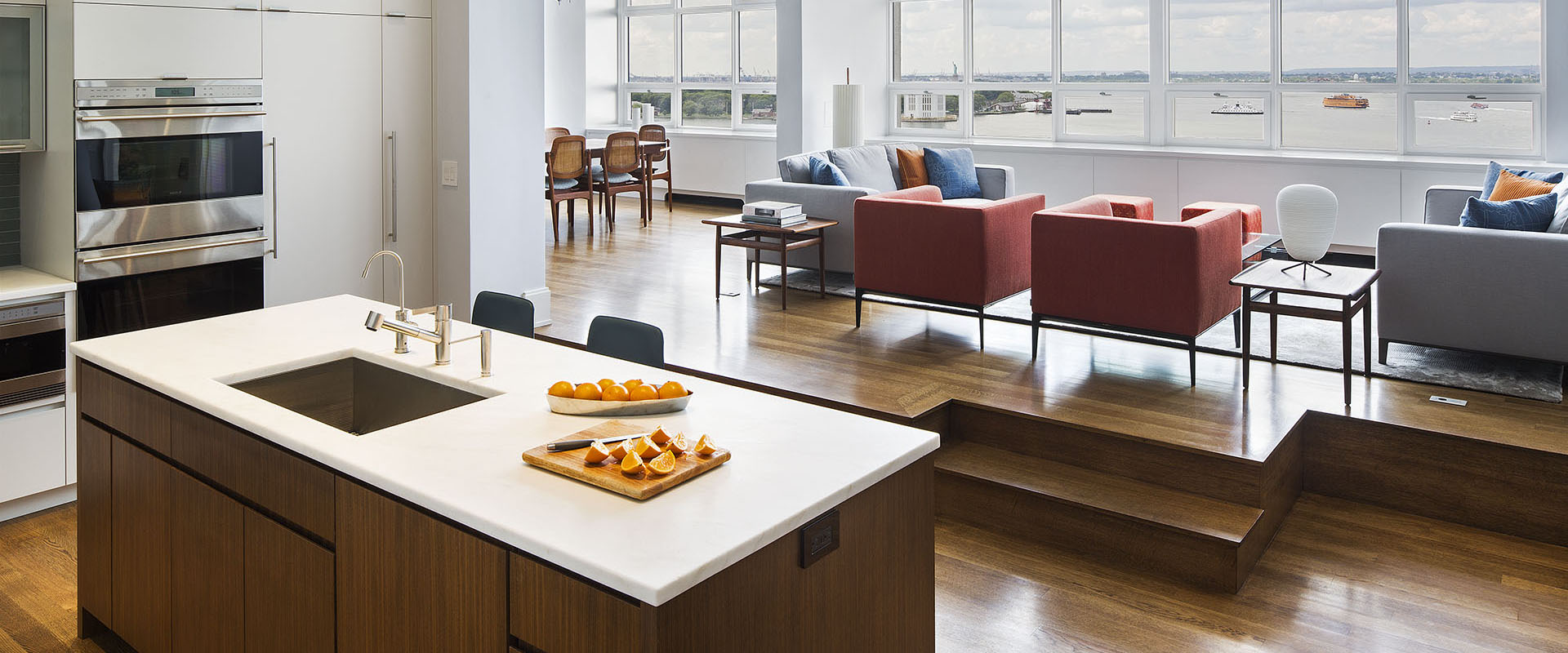 For more than 25 years, Laurie Lieberman Architects has specialized in residential architecture and interior design for clients in Manhattan and Brooklyn.
We focus on townhouses and apartments, and excel at both contemporary design and the restoration and modernization of traditional homes. Our goal is to combine a practical, problem-solving approach with an eye for designing beautiful, sophisticated spaces that reflect the lives of our clients. The firm is also attuned to finding creative solutions to fit budgetary needs.
The hallmarks of an LLA project are clean lines, meticulous detailing, and a discerning eye for color and materials. We pride ourselves on thoughtful, well-executed designs and on the partnerships we forge with clients to refine and realize their vision. LLA provides hands-on project management, staying involved with every phase of work, from schematic design through final construction. We are intent on assuring that the project as built reflects the care we take with every design.
The firm also brings an expert knowledge of building systems, thanks to close relationships with mechanical and structural engineers. Our relationships extend to talented local craftspeople, from cabinetmakers and metal artisans, to decorative painters and highly skilled carpenters. In each project, we strive to recycle many of the items slated for demolition. Our extensive experience means that LLA has worked on many homes and apartments in landmark areas, and we are well acquainted with the regulations governing such projects.
Laurie Lieberman
---
Laurie is the founder and owner of LLA, which opened its doors in 1992. She brings to her work over 30 years of experience in residential design. Her signature style, which has been featured in the New York Times, infuses all of her projects with a custom-built, sophisticated look. LLA clients benefit not only from Laurie's design expertise, but also from her ability to bring projects to successful completion and her understanding of New York City's complex building environment. Prior to launching LLA, Laurie worked in large architectural firms in Boston and New York, where she specialized in high-rise residential and commercial buildings. She received a Bachelor's from Oberlin College and a Master's in Architecture from Columbia University.
Patricia Quan Yee
---
Pat, an associate at LLA, knew early on that she wanted to study architecture. After graduating from the Rhode Island School of Design with a Bachelor's in Architecture, Pat worked on residential and commercial projects before returning to school at Columbia University, where she completed a Master's in Urban Design. Pat came to the firm over nine years ago with 20 years of experience in the field. She lends her technical expertise and project management skills to all projects and works closely with engineers, expeditors, and municipal agencies, with the goal of producing high-quality construction documents.